Some of you readers have come over from
Blugstuff
or read both blogs. Today I'm here to ask for your help. I believe an intervention is necessary. Yes,
fuzz
is addicted to blogging. I believe this addiction is starting to not only affect his life, but his speech and actions. I've known for awhile he might be getting a little too carried away, how can one person write three blogs and still have time to drink and watch sports? His conversions contain phrases like:
I wrote about that on my blog a few days ago.
I read about that on a blog from my blog roll.
Hi my name is Fuzzbox.
Most people just call me Fuzz.
I heard this funny joke on a blog.
My friend (insert crazy blog name)
Did you hear about (insert crazy blog name)
I really feel for (insert crazy blog name)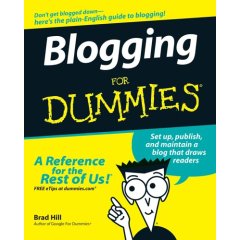 I kept silent trying to be an understanding brother; however, I can no longer do this. When visiting him yesterday afternoon, I noticed he was even reading about blogging in "Blogging for Dummies". I looked skeptically at my older brother, and asked if he was learning anything. He replied a little. I think I may do a podcast. They sound like a
hoot
. Let me repeat that "They sound like a
HOOT
." My God! What has happened? This is the man that taught Crazy Dan and I every curse word and the meaning in pre-k. The guy that broke my twin brother's finger and took ME to the movies instead. Something must be done to halt this affliction. I urge you fellow bloggers to go to his main blog,
Blugstuff
and urge him to take a break. What's next I ask you?
_________________________________________________
Trying to help the ones you love is sometimes very difficult, this loving plea was deleted by an angry and vengeful Fuzzbox. Why can't you see we only want to help you.
I know how your feeling. There are great reasons to blog, but those reasons should not be blogging in order to fit in better with the crowd, or blogging to forget your problems. Blogging a way of numbing one's senses when one wants to run away, but there's nowhere to run. Some people blog to calm their conscience because they can't live with the choices they made in their lives. Sometimes people blog in hopes that the problems and challenges they are facing in their daily lives will go away and while it's true that time heals a lot of wounds, most problems won't go away by blogging them away. When the person gets off the blog, the problems are still there and often times they've become bigger and more painful. Fuzz, I know this is tough for you but know that I will be there for you and help you take those first steps toward recovery. We love you bro and only want what's best for you.